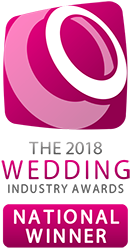 Wedding Dress Services
At The Dressing Rooms we offer a range of wedding dress services – we like to think we do everything in our power to make this wonderful, exciting time in your life, as stress-free as possible. We endeavour to do all we can to help make your wedding dress shopping as smooth, seamless and fun as it can be, after all you are only going to this once.
In House Alteration Service
We have professional, qualified seamstresses that work on the premises, ensuring your alterations are hassle free and that your dress is looked after as it should be.
In House Making Service
The Seamstresses make jackets, add sleeves, remove sleeves, add straps, reduce trains, insert lace up backs, add extra detail, you name it, they can do it! We make Cravat & Hanky sets too, so you can match up your bridal party with your bridesmaids, just ask the Seamstresses for details.
Size Range
We really don't feel that we need to say this, as to us, size is irrelevant, but our sample stock starts at size 2 up to 36, so whatever your size, we are sure to be able to help you.
Delivery Services
We are now offering a local delivery service for your bridal dress and bridesmaids outfits, just to make your special day that bit more relaxed.
£50 Storage Charge
There is a charge of £50 for storage of your wedding gown up until your wedding day, this is peace of mind for you knowing your dress is safe, well cared for and most importantly, insured. However, there is no obligation to store your wedding gown with us.
Free Prep & Packing for Weddings Abroad
We sell different types of boxes to pack your dress in for a wedding abroad from £25. We will happily pack your dress and/or your bridesmaids dresses free of charge. You buy the box, we do the rest!
Dry Cleaning & Boxing
We will dry clean & box your dress after your wedding for £135. We use beautiful boxes from The Empty Box Company which are acid free, ensuring that your gown is safe for life long storage. Whatever you need we will always do our very best to help you, every step of the way.
Price Match Promise
Here at The Dressing Rooms we always strive to be fair & competitive for all of our clients. If you have seen the same dress at a lower price elsewhere, please let us know and we will do our very best to price match for you.
Open 7 Days Plus Late Night Opening
Whilst we are open 7 days a week, we are open on Mondays,Tuesdays and Thursdays till 8pm. This enables you to have your fittings in the evenings so you don't have to use up your holiday time from work. We understand, your holidays are precious, especially with a wedding to attend and a honeymoon to look forward to!
Child Friendly
Yes, of course you can bring your children! Isn't families what marriage is all about?! Don't worry, we've got plenty to keep them occupied.

Free Parking
We have our own, large car park, so you can park right outside our front door. It's safe and well lit, giving you confidence to visit us at any time.
Wedding Day Dressing Service
We are now offering a unique personal service of coming out to dress you on your Big day! Corseting is our speciality so let us take the pressure off the family on the Wedding morning. Bookings are taken on a first come, first serve basis. Please contact us or pop in at any time for an informal chat to discuss the service.